Quick Access
-Intake Forms
(forms may not be up to date)
-CoDA Registration
-Prepare Registration
-
Make Payment
-Calendar
-Privacy Policy
---

---

Codependency and
Boundaries Weekend:
Minimum = 6; Limit =12
$200 per person
-
Upcoming
Workshop
Dates:
-Call 503-601-5400
-
**CoDA Registration**
**Area Motels**
Portland Area CoDA Mtgs
---

503-601-5400
503-601-5410 Fax
---

-Phone: for 2012 dates
-PREPARE Registration
---

-From Portland
-Directions from Salem
---

Licensed MH Professionals:
-Linda Beldin-Korter, LCSW
-Joe Cereghino, Psy.D.
-John Crippen, LMFT
-Bob Davidson, LMFT
-Wendy Galambos, LPC
-Naomi Hunsaker, LPC
-Brooke Miller, LCSW
-
Kathy Hardie-Williams, LPC
Registered Interns:
-Pam Beck, MA
-
Grad Students:
---

CoDependency and Boundaries: External Dependence
Two Full-Day Treatment Event
What is it? How To Identify
Shame Boundaries Feelings ... Anger, Pain
Treatment Recovery Group Therapy
Presented by:
Bob Davidson, M.Div., M.Ed., LMFT Wendy Galambos, M.A., LPC Ron & Judy Howden - Recovery Leaders

Understanding:
Understanding the basic concept of codependency is vital to the healing process. It is the key concept in growth that leads you from pain, anger, and depression to the peace of mind, joy and contentment we all so desperately seek.
This workshop is designed to help you understand what codependency is, how it contributes to personal and family problems, and how it fuels our addictions. We will discuss childhood pain, what it means to grow up emotionally and psychologically, and what specific things can be done to promote personal healing and mental well-being.
Are you an adult child of a dysfunctional family? Come start the healing journey at a three day workshop that will deal with issues of addiction, codependency and boundaries. The workshop will include education, practical individual and group exercises, and group therapy. This workshop will integrate the psychological and spiritual aspects of recovery.
Who is Eligible?
Anyone suffering as a result of their own excessive behavior or that of someone close to them. This workshop is appropriate for individuals who have become alienated from self, family, church, or God as a result of substance and process addictions like caretaking, controlling, perfectionism, martyring, relationship addiction, smoking, compulsive eating, etc. It is especially helpful to those whose negative habits are on the verge of costing them more than they can lose (their faith, health, vocation, or marriage). The purpose of the workshop is to restore quality of life and enhance personal growth.
This workshop is designed for adult children of addiction, abuse and neglect who are experiencing anxiety, dysthymia (mild, chronic depression), or personality and dependency disorders related to trauma and lack of nurturing in childhood. Self-esteem, boundaries, moderation, and healthy self-care are issues addressed in the workshop.
Test Yourself: Do You Have a Problem with Co-Dependent Behavior?
Yes No Do You. . .
___ ___ 1. Feel embarrassed over another person*s behavior?
___ ___ 2. Attempt to control another person*s behavior?
___ ___ 3. Worry about what others think about those close to you?
___ ___ 4. Appear to others to be in control, but feel out of control inside?
___ ___ 5. Base your value and worth on what others think?
___ ___ 6. Put your values aside for another person?
___ ___ 7. Smooth the waters (want everything to appear okay to others)?
___ ___ 8. Make excuses to family, friends, and others of another*s behavior?
___ ___ 9. Have increased feelings of fear, helplessness, despair, guilt?
___ ___ 10. Often feel trapped?
___ ___ 11. Feel resignation alternating with rage?
___ ___ 12. Take responsibility for another person*s behavior?
___ ___ 13. Have attacks of nerves, shaking, headaches, extreme fatigue, depression?
___ ___ 14. Feel you (and others) must be perfect?
___ ___ 15. Plead, nag, or find yourself increasingly feeling bitterness or self pity?
___ ___ 16. Think about suicide?
___ ___ 17. Try to socially/emotionally isolate yourself?
___ ___ 18. Drop personal interests/goals to care for another person?
___ ___ 19. Neglect yourself, children, friends, or others?
___ ___ 20. Find yourself totally obsessed with another*s behavior?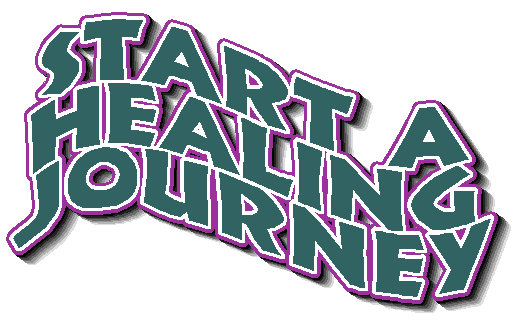 . . . realize that you are not alone. . . . that
others will understand & accept where you are.
You can find healing through this process.

Registration: Pre-registration is required. Registration closes when full or until one (1) week before date of workshop. Group limited to 12.
Times: Sat. 9 am - 9 pm
Sun. 9am - 6 pm
Cost: $200 (Meals are on your own during 60 minute breaks)
VISA/MC/Debit/Diner's Club Accepted; Payment plan accepted.
Register now: 503.601.5400 Registration Form Area Motels